LEAK-FREE WATERPROOFING. ALWAYS!
Crystalline waterproofing for below-ground applications and water tanks.
CWS Admix is a crystalline admixture that is added to new concrete during batching to waterproof and protect concrete for the life of the structure.
CWS Admix forms crystals within the pores and capillaries in the concrete, effectively blocking the passage of water. It also seals cracks in the concrete up to 0.4mm (1/64″) and will seal future hairline cracks in the presence of moisture.
CWS Admix reacts in the concrete to create a continuous barrier of millions of insoluble crystals in the capillaries of the concrete. This blocks the passage of water through the pores and capillaries of the concrete, but permits the transmission of air and water vapor, thus allowing the structure to breathe.
The rate of crystalline development varies with the variations in the mix design and curing regime of the concrete. Although full waterproofing properties are normally achieved 7-10 days from placement, CWS Admix achieves even further performance improvements over subsequent weeks.
After the initial crystallization process has successfully waterproofed the structure, the active chemicals within CWS Admix remain dormant in the concrete. Any future contact with water will reactivate the crystals to provide lifetime waterproofing of the concrete. Through a process of osmosis, the crystals actually grow towards water, making CWS Admix equally effective against both negative and positive water.
CWS Admix has been extensively tested and complies with EN: 12390 – 8 which is the European standard to prove permeability under 5 bars of hydrostatic pressure within 72h.
CWS Admix is compatible with most other admixtures commonly added to concrete.
Like all crystalline products CWS Admix has a slight retarding and slight plasticising effect on the concrete. Because of this, consideration should be given to the removal of other products which may cause retardation or plasticising effects.
CWS Admix has little or no effect on the compressive strength of the concrete.
A trial mix is always recommended.
Please contact us for further details or specific information

Most crystalline companies are dosing their waterproofing admixtures as a percentage of cement content.   As the cement content increases, the dosage of waterproofing admixture also needs to be increased. But if, as happens regularly, variations are made to the mix design it is necessary to vary the quantity of waterproofing admixture. Unfortunately this is often forgotten, resulting in incorrect dosages and possible leakage.
CWS Admix has a fixed dosage per cubic meter of concrete (0.8 kg/m3 or 22oz/yd3), regardless of concrete mix design. This:
Provides simplicity in calculating the right quantity
Provides security against human error
Provides peace of mind that if the mix design is altered, the waterproofing will still be correct
Provides peace of mind that the job is done correctly
Fixed dosage is a very strong reason for Consultants and Contractors to adopt CWS Admix!
CWS Admix versus other Crystalline products
CWS Admix:                     Dosed at 0.8 kg/m³ per cubic metre of concrete (22oz/yd3). Regardless of cement content.
Other crystalline:          Dosage varies according to cement content. Calculation has to be made for every pour.
Usually these variable dosage calculations are based on dosage charts  which can be confusing, are difficult to use and result in incorrect dosages and accordingly: leakage. This can result in some very expensive mistakes.
CWS Admix is not only perfect for waterproofing, it is perfect for concrete protection on applications such as marine structures, sewage plants etc., By sealing the cracks in the concrete, CWS Admix will prevent the ingress of chloride and harmful chemicals which attack the reinforcement and cause degradation of the concrete.
Because CWS Admix is added to the concrete during batching, construction schedules are not affected by delays waiting for the placement of waterproofing membranes. Additionally, there is no requirement to defer backfilling to wait for a membrane to be applied to external walls.
CWS Admix is applied only by fully trained Approved Applicators who are experts in the application of the product. Concrete Waterproofing Systems provide full training and annual re-approval to all Approved Applicators worldwide to ensure continuing strict quality control.
CWS Admix is suitable for use in areas of high hydrostatic pressure and meets EN Standard EN 12390/8 which confirms product performance with 5 bars of pressure. Refer to CWS for details.
We are not just offering you a product, we are giving you a result: a LEAK FREE PROJECT.
Environmentally Friendly Earn LEED Points​
CWS Admix products are the most environmentally friendly in the world. Accordingly, we were are members of the pr
estigious US Green Building Council (USGBC). The USGBC is responsible for the LEED program.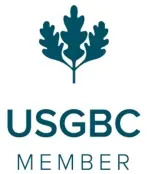 For new projects: CWS Admix is a concentrate. It can be added directly to the concrete at the batch plant or placed directly into the concrete truck at the project site.
For repairs: CWS Admix should be mixed with sand and cement into a slurry form and can then be trowelled onto the exposed concrete surface. For larger orders, CWS can supply in premixed form. Please contact us for further details.